Unlimited WordPress Support & Maintenance
Run your business, grow your clients; let us handle your website needs.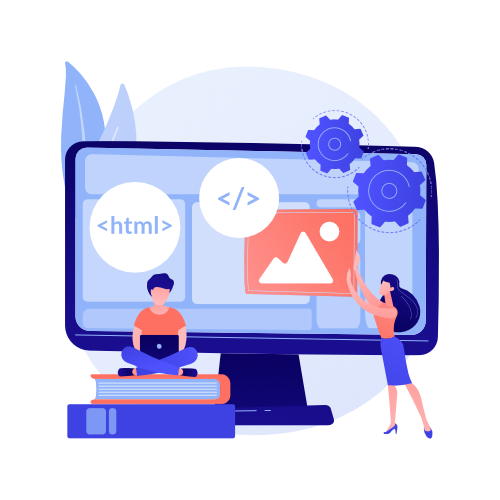 Unlimited Small Jobs
We give you an unlimited amount of "30 minute" fixes, changes, and site requests. Questions, bugs, pep-talks; if it's WordPress, we'll take care of it. Let us handle all of your WordPress bullsh*t.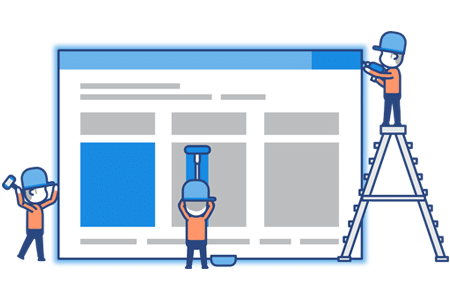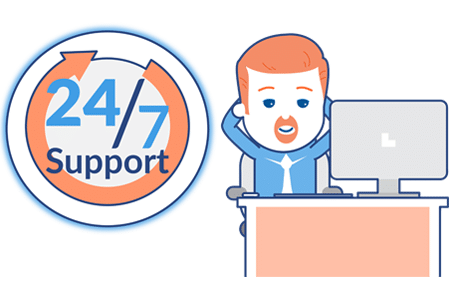 24/7 WordPress Support
We're your on-call, 24/7 WordPress support team; whenever and wherever you need us. Our team of highly skilled developers are here to make sure you have the help you need, when you need it. We're happy to be your personal WordPress concierge.
Premium Speed Optimization
Our daily optimizations bring your site to its optimal state and help increase your SEO and search rankings. Your customers will love it, your search rankings will improve. Let us give you the fastest site possible!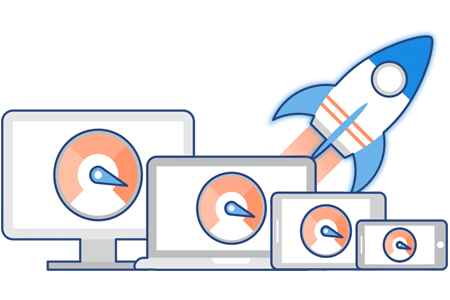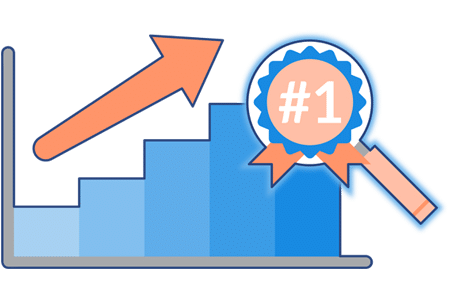 Increased SEO Performance
Our core, speed, and content services all help to increase your site's SEO ranking in Google's search algorithm. Better rankings, more visits, more customers. Enjoy increased SEO with us.
Essentials
support for the little guy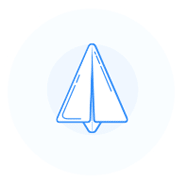 $59.95 /month
1 Small Job Per Month For 1 Site
Site & Site Speed Audit
24/7 Assistance & Support
Weekly Plugin, Theme & Core Updates
Daily Off-Site Backups
Basic Site Security
Weekly Site Reports
Basic Plugin Library
Site Uptime Monitoring
Private Hosting w/ CDN
Dedicated Phone Support
most popular
Unlimited Fixes
support for the small business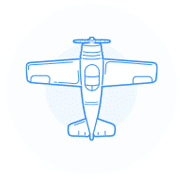 $99 /month
Unlimited Small Jobs For 1 Site
Site & Site Speed Optimization
24/7 Assistance & Support
Weekly Plugin, Theme & Core Updates
Daily Off-Site Backups
Basic Site Security
Weekly Site Reports
Basic Plugin Library
Site Uptime Monitoring
Private Hosting w/ CDN
Dedicated Phone Support
Managed Solutions
support for the big boys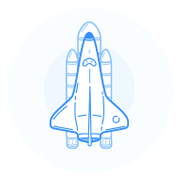 $149 /month
Unlimited "Medium" Jobs For 1 Site
Site & Site Speed Optimization
24/7 Assistance & Support
Weekly Plugin, Theme & Core Updates
Daily Off-Site Backups
Advanced Site Security
Weekly Site Reports
Premium Plugin Library
Site Uptime Monitoring
Private Hosting w/ CDN
Dedicated Phone Support
Don't require monthly support?
Don't worry! We handle one-off jobs, big or small, starting at $65.
A Faster Site
A faster site means better performance means happy customers. Now who wouldn't want happy customers?
A More Secure Site
We prevent site break ins and hacks to keep your site running as smooth as possible. Don't worry, we got this.
Increased SEO
Our site, speed and content services help to rank your site higher in Google's search algorithm. Who doesn't like higher search rankings?
Increased Site Traffic
With increased optimization, site speeds and better conversions, your site will attract more users. You can thank us for the increased business later.
A Constantly Fresh Site
You've got unlimited small changes to your site. Which means you'll always have fresh content and new things to say. Let's keep your audience engaged!
A Partner You Can Trust
Whether you need a fix or you just have a question, we're always here for you. Think of us as your on-call, WP support team.
24/7 of Eyes on Your Site
We're always watching your site so you don't have to. If a page sneezes, we'll give it a tissue and let you know.
Access to Our Plugin Library
You'll no longer spend hours searching for the perfect plugin. We've got most of what you need here. Better yet, why don't you use it for free!
It says you're available 24/7. What does that actually mean?

That means we're available for you at any time of the day, any day of the week. We'll usually get most jobs done during the work week (Monday-Friday) within 4-8 hours. We monitor incoming tasks over the weekend, so if there's an urgent issue we'll be able to handle the issue as it arises.
How can I contact you?

The easiest way to contact us is through our site form or in our site chat once logged in. We're always here and usually get back to you within minutes.

We can provide dedicated phone support to our customers at a paid cost. Point is, there are many ways to get in touch with us!
How long will it take you to fix my site?

That depends. Typically, small issues will take us about 4-8 hours to get you your site back in good order. If the issue is larger or more complex, we'll contact you to see which direction you would like to go. No issue is too big for us to handle.
Do you offer hosting?

We do! Hosting is included in our Enterprise Plan and we offer it as one of our Additional Products. This helps us to be a one-stop shop for all of your WordPress needs. Go into your Dashboard within the "My Account" page and click on Additional Products. There you'll find all of the additional products we offer and what you're already subscribed to.
Can you support WordPress.com sites?

Unfortunately not. The framework within WordPress.com is such that it limits our ability to fully support their users.
Can I change my plan after I sign up?

Of course! You can upgrade, downgrade, change and cancel your plan in any way you'd like. You're not tied to a contract with us. You can change any aspect of your plan from the "My Accounts" page of your Dashboard.
How will I be billed?

Your credit card will automatically be billed each month, for the amount of your plan(s), on the day that you signed up. If you need to cancel for any reason, we'll be happy to prorate the month that you cancelled and refund you for the remaining month.
What types of payment do you accept?

We accept all major credit cards like Visa, MasterCard, AmericanExpress and Discover. After signing up, your card will be deducted each recurring month on the day that you signed up.

Where are you located?

We're a global team, so really, we've got people across the globe. We've team members in Europe, Madagascar, the Philippines and South America. Depending on what time of day you get in touch with us will largely determine what part of the world you're talking to!
What is your refund policy?

We offer a 14 day money back guarantee. If you're not satisfied within 14 days of your purchase, we'll offer you a full refund. Booyah!
What constitutes a "small change"? Do I really have an unlimited amount?

Small changes are "30 minutes or less" in time and are generally simple in nature. These would include things like installing a plugin, making changes to your header or sidebar or setting up redirects.

And yes, if you're on the Professional or Enterprise plans, you have an unlimited amount of changes! We'll handle one task at a time per each site, so once your first task is complete, we'll move on to the next one.

You can submit requests from your Dashboard or you can send them to us via our chat window.
Are there limits to the tasks that you'll handle?

To help make sure we can keep all of our customers happy, we only do small fixes and jobs. This means that 30 minute tasks are in scope and larger, more complex projects are out of scope under our paid plans.
If you have a fix that requires more than 30 minutes of our time, we offer additional developer hours at a fixed price per hour. We've got you covered!
How can you provide unlimited support for all of your users?

We're fair and we've found our monthly clients are as well. We support a reasonable number of tasks per client and we will let you know if you're stretching the friendship.
Will you support more than one site?

Of course! Our monthly support plans are dedicated to just one website. However, you are welcome to sign up to multiple accounts if you have two or more sites.
How long do you take to complete a task?

We complete tasks on the same business day, most within 8 hours. If you request a task over the weekend, we generally take care of it on Monday morning unless we deem it to be urgent.
What if I need to cancel my plan?

We'll be sad to see you go but if you need to cancel, we'll prorate that month and offer you a refund for the remaining time during that month.
When can I get ahold you?

We're available 24/7/365.
One of our team members will always be able to reply to you at any time during the day or night. We have a global team specifically for this reason. You can chat directly with us on our site once logged in or you can email. We usually get back to you within a few minutes of receiving your request.
I'm thinking about signing up… when will you solve my problem?

First, we need to check your details and activate your account. Once your details are verified, you are welcome to submit your first job. We aim to start working on solving your problem on the same day you sign up.
Latest Posts
Why Your Site is Losing Customers and Money